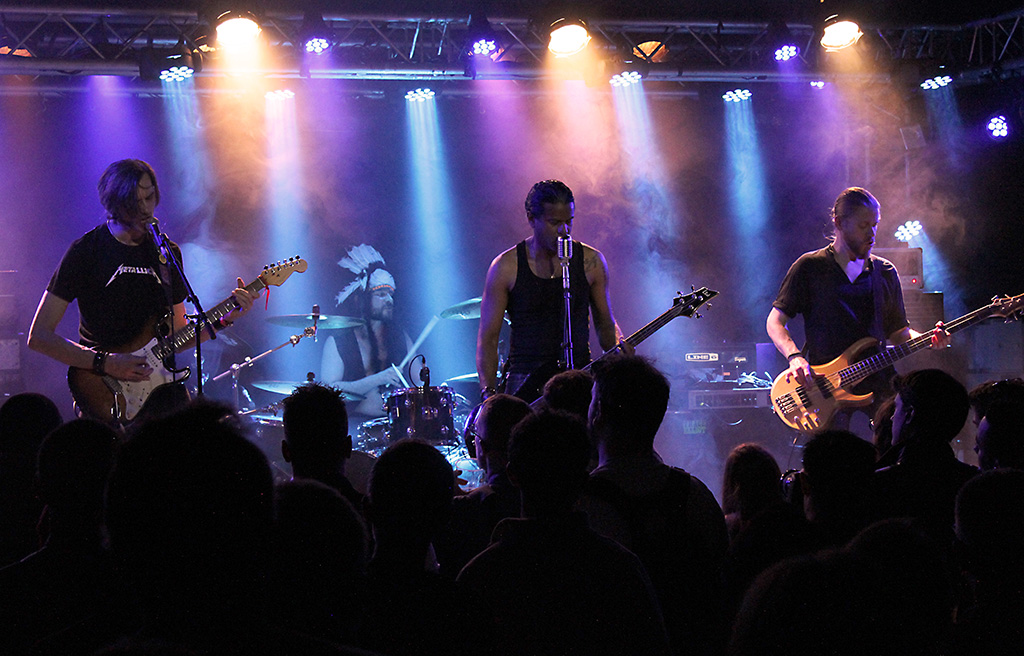 All raging and catchy riffs, Charge unleashes its raw, unequivocal sounds on the Parisian rock scene, both in plush, intimate venues such as the Klub and in legendary ones like the New Morning and the Boule Noire.

At the heart of the sound and fury released by Charge, there is Ravin's edgy and melodious voice, supported by his sharp bass sound; Sacha's rock and bluesy guitar; Lionnel's robust and groovy bass lines – yes, there are two bass guitars in Charge! – and Loïc's thundering, inexhaustible drumming.

The four rocking Parisians draw inspiration from an impressively eclectic array of musical greats: Danko Jones, The Foo Fighters, Metallica… In other words, it's not your grannie's rock band. Sweet Lies, the band's first release, features their two EPs, which were engineered and produced by Francis Caste (Bukowski, Ultra Vomit) and Spirou (Bérurier Noir). In 2019, with their second album Ain't the One, also produced by Francis Caste, Charge is ready to hit the rock scene again!