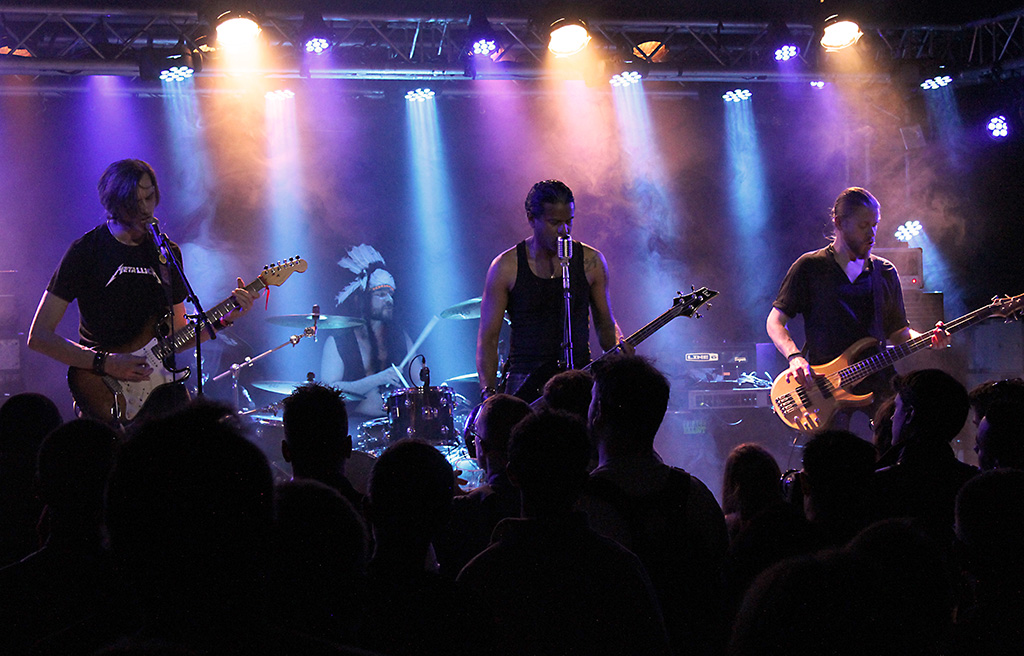 Ever since its inception in 2007, parisian band Charge has been drawing inspiration from rock music fromt he last 30 years to deliver basic, agressive and unrelenting music, merging tension and brutality and providing catchy riffs.

Charge is produced by Francis Caste (Zuul Fx, EdAke, The Arrs) and is influenced by bands like Muse and Metallica.
Charge stands out for its unique line up: on top of a vocalist/bassist, a guitarist and a drummer, the band also has a second bass player who handles the rythm section. Although this choice might seem surprising at first glance, the bands sound undoubtedly gains in power and stage expression with that extra member.

Two EPs produced by Francis Caste gave the band the opportunity to go onstage in sone of Pariss best known venues and to perform some 40 live shows all over France.
In 2015, Charge released their debut album Sweet Lies on independant record company Rebel. The album- which was once again produced, mixed and mastered by Francis Caste.